Lake Königssee
& St. Bartholomä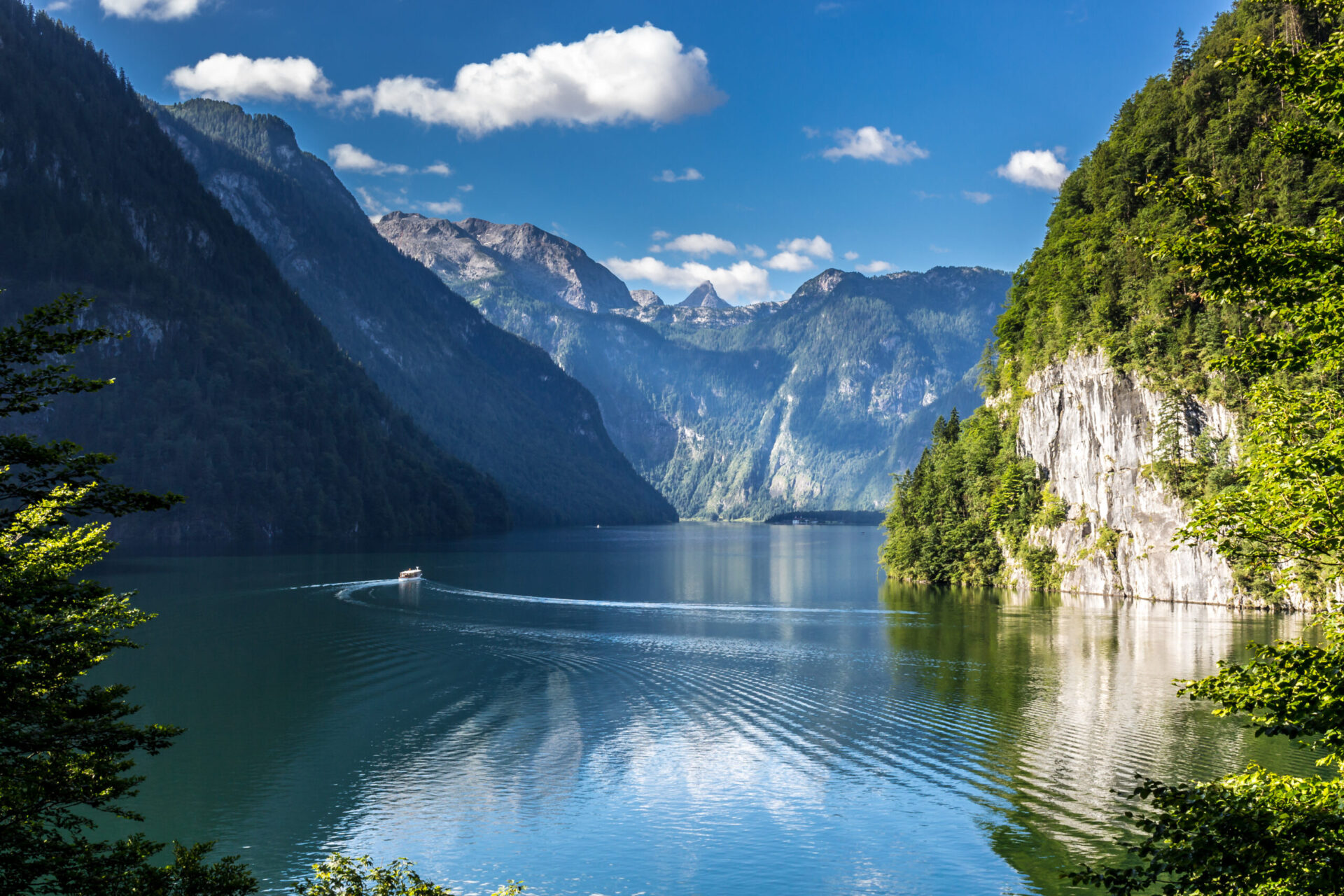 His name is world-famous and stands for smaragd-green water in the middle of a unique landscape. Glide along the lake with silent electroboats and listen to the impressive Köngissee-Echo. The most clean lake Germany's is near 5km² and 8 kilometers long, at the widest part 1,2 kilometers width and to 190 m deep. The lake was created at a gulch which got deepened by mighty ice-storms, already before the ice-time occured. As the glaciers smelt down, the water collected itself at the valley.
St. Bartholomä
The ETA there and back takes about 1 1/4 hours. At the half-isle St Bartholomä you'll find the hunting-castle of the bavarian kings (today the historic inn St. Bartholomä) and the chruch St. Bartholomä from the year 1134. This is a perfect base for a visit to the "Eiskapelle" (Ice Cave) a iced cave, that doesn't smelt, not even in summer.
Can't get any better
if the Königssee was described as "Pearl of the Berchtesgadener national nark" then the rounded 2 kilometers behind lying Obersee must be the Diamond of the national park. Those who encircle the lake by feet and look back at the mighty Watzmann-massive with its famous east-wall is rewarded with a panorama view, which even the romantics couldn't describe.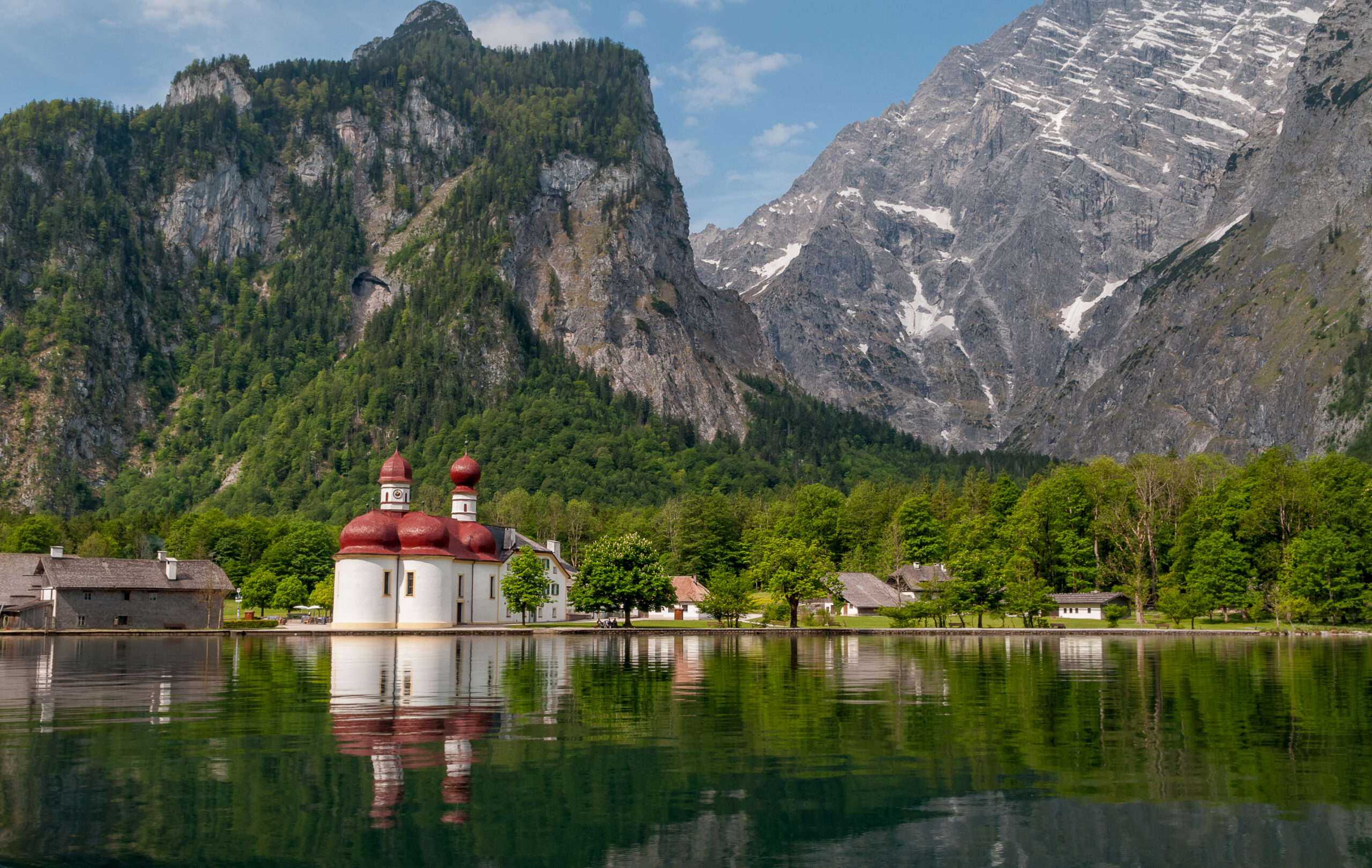 The Lake Königssee ship tour
Ship tours all over the year available with heated ships.
Information shipping traffice: +49-8652-9636-18