Almbach Ravine
near Berchtesgaden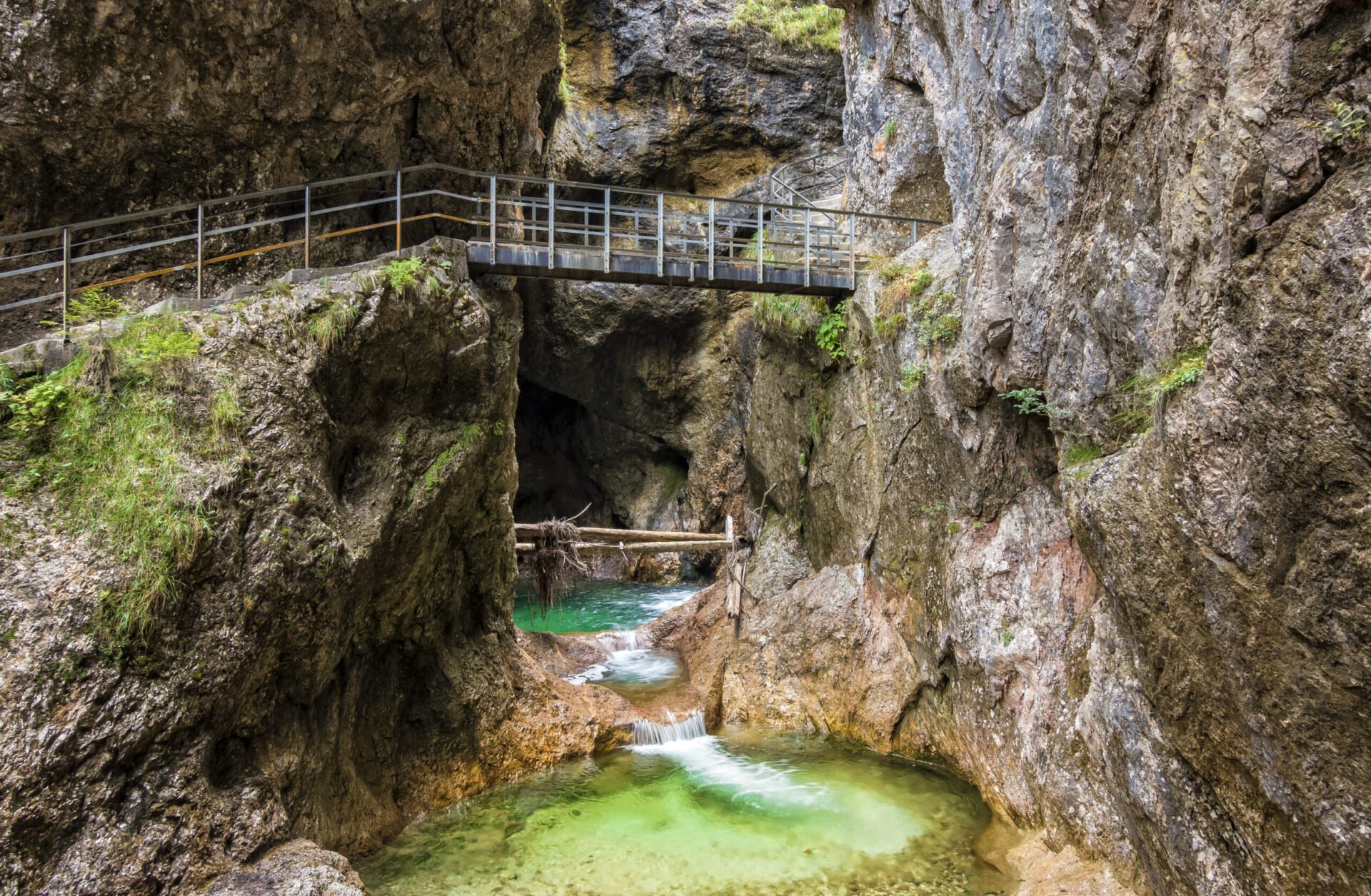 At the entrance to the Almbach-Ravine you'll find germany's oldest marble-mall mill. Since 1683 rough marble pieces are polished with the power of water. The hiking trough the three kilometers long Almbach Ravine should definetely be planned. With it's waterfall's she belongs to the most beautiful and preserved wild romantic gulches of the Bavarian Alps. A safe path leads you over bridges, stairs and tunnels trough the impressive gulch. Below your feet the crystal clear water is rushing down to the valley.
After near 200 height meters the gulch is spread to a soft valley. Follow the labels to get to the pilgrim-church "Ettenberg". Gaze at the wonderful frescoes at the church and enjoy your well deserved rest directly aside at the Inn Meßnerwirt. A steep path with beautiful view leads you back to the ball-mill. Estimated time: 2 hours.
& the pebble and marble ball mill
At the beginning of the gorge you come across the oldest still in operation pebble mill in Germany, in which magnificent balls have been ground from Untersberg marble by the power of the water since 1683.
Opening hours
16 April unitl 2 November from 7:30 – 19 o`clock
Entrance fees:
Adults3,00 €
adults with cure-card or groups up to 15 persons 2,50 €
Tennager (6 – 16 years) 1,50 €
Students (with guide) 0,80€
Children till 6 years get free entrance
Outside the opening times the Almbach Ravine can be walked on by own risk!