The Rossfeld
Up to 1.600 m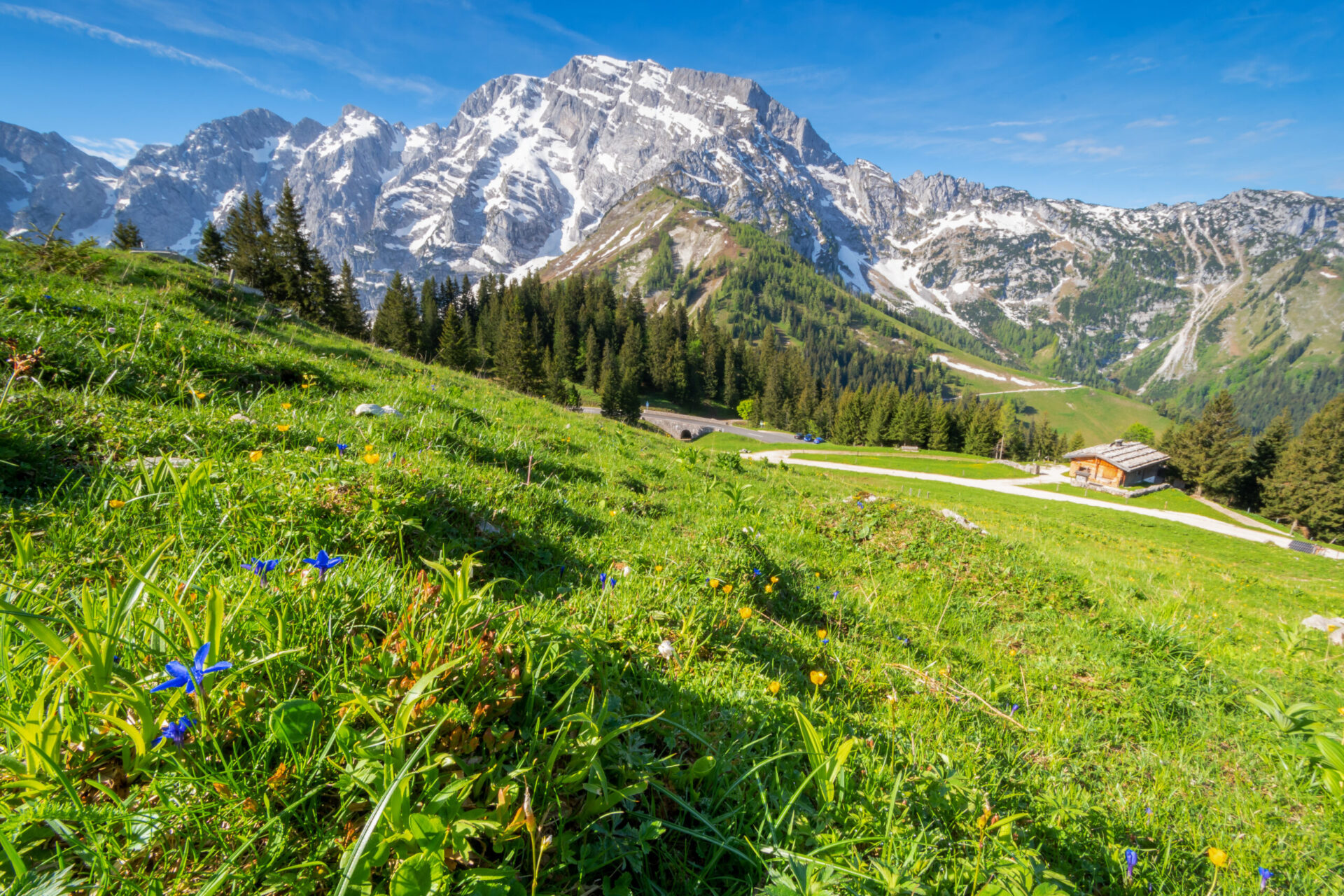 A drie at the Rossfeld leads you to a height of 1.600 m directly to the unique high-alpine mountain world of the Berchtesgadener Country. At the half of the way, you'll find a great parking area. From here you're able tou enjoy a great view at the massive mountains "Hohen Göll", the "Kehlstein", the "Tennen- and Dachsteingebrige", the "Unstersberg" as well as the incomparable Berchtesgadener and Salzburger Country. Two perfectly positioned Inn's invite you to take a rest. The street is passable all over the year and also tollable.
In winter
Skiing area Roßfeld / Zinken 835 – 1.550 m
The Rossfeld is without a doubt the snow-safest familiy-skiing area at the Berchtesgadener country. Four skiing-lifts discover maintained alpine- and snowboard tracks with halfpipe and fun park.